Master Services Agreement (MSA)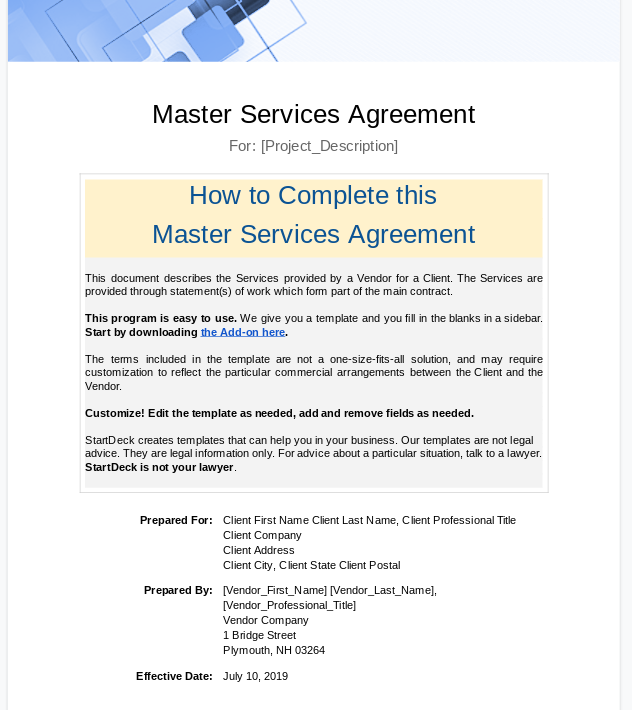 A master service agreement is an over-arching agreement between parties that will govern multiple future agreements. Its purpose is to speed up and simplify future contracts by setting a framework to do business.
A master agreement permits the parties to quickly enact future transactions or agreements, negotiating only the points specific to the new project or service, relying on the provisions in the master agreement common terms.
Template Content

Definitions

Basis of Contract

Vendor Obligations

Client Obligations

Intellectual Property Rights

Statements Of Work

Acceptance

Change Orders

Service Levels

Invoicing, Pricing, Payment and Taxes

Warranties

Indemnification

Confidentiality

Limitation On Liability

Insurance

Term And Termination

Gen

eral
A professional Master Services Agreement provides a framework to streamline future contracts by establishing overarching provisions for work conducted by the vendor.
Template Package Details
Doc: 37 Pages

Sections: 10

Merge Fields: 56



Related Business Templates
StartDeck Business Templates are 100% free and 100% customizable with Google Docs.